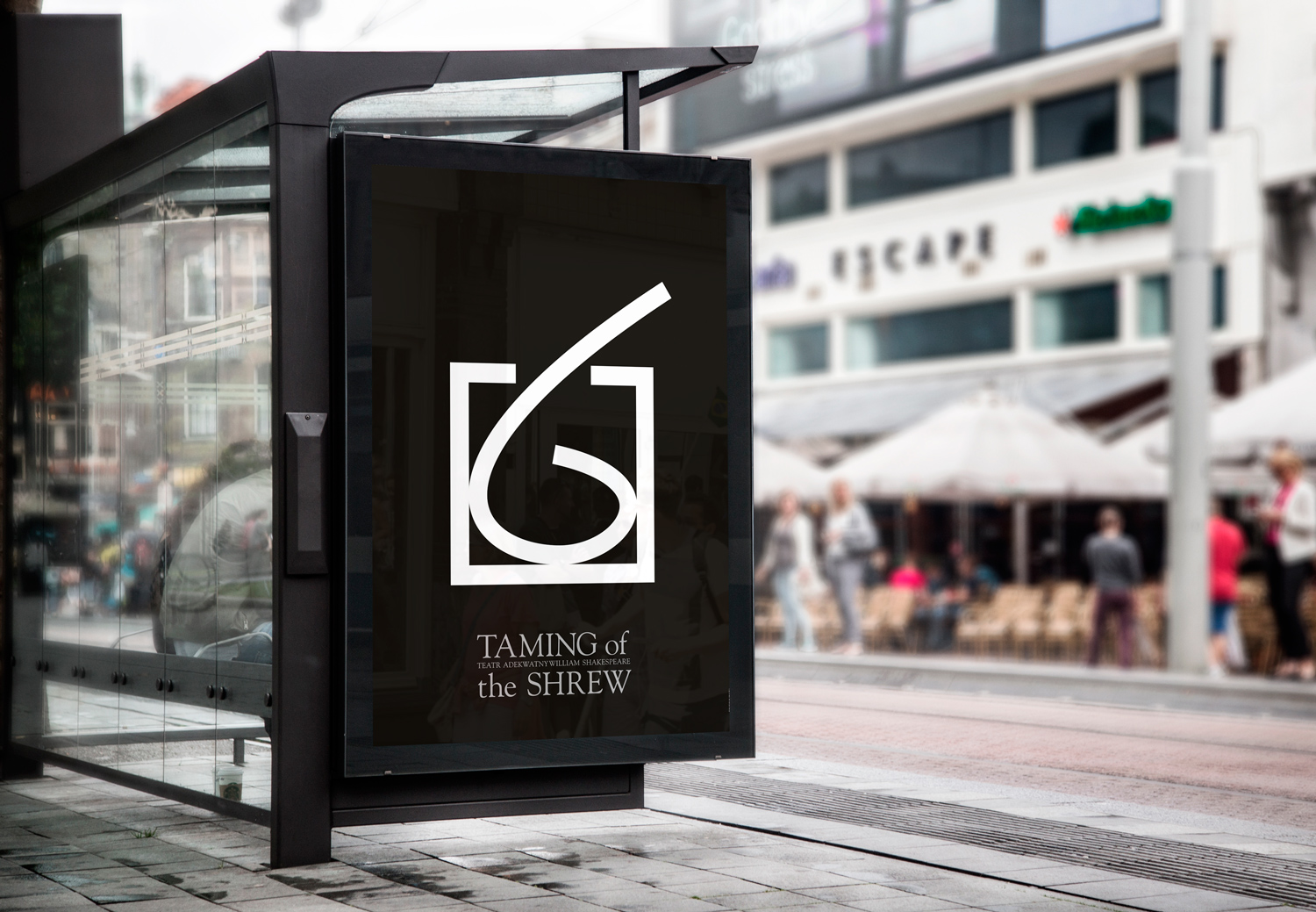 Tomasz Wójcik works are a contemporary reflection of the Pythagorean idea of the organization of the world by numerical relationships. Work of art should be written in order and rhythm that surround a man, it should give witness to the unity of macro- and microcosm. That idea for centuries was reflected in the architecture, music, visual arts. Beauty of form was seen almost as touching the sacrum and the violation of harmony could be counted as sin. Tomasz Wójcik proves that this also happens when work of art – work that preservs the knowledge of cathedrals builders – is a poster or a book cover. Line that preserves the harmonic division becomes a story about an all-encompassing unity and puts the work and man who interacts with it in the rhythm of the world.
Dr hab. Seweryn Kuśmierczyk Department of Film and Visual Culture Institute of Polish Culture Warsaw University
Tomasz Wójcik
Graphic designer, stage designer, theater director, PhD in physics.
He creates posters for theater plays and films. His works were exhibited at numerous exhibitions including International Poster Biennial in Warsaw, Lahti Poster Triennial, International Biennial of the Poster in Mexico City, Trnava Poster Triennial, Contemporary Polish Poster Chicago, International Biennale of Theatre Poster in Rzeszów. Poster for the Polish film The complaint (Skarga) was named the best poster on Human Rights Watch International Film Festival in Strasbourg, France (1992). His graphic works are distinguished by their clarity achieved by limiting the means of expression to geometric forms.
Tomasz Wójcik designs stage sets and theatrical costumes. He is the author of 50 projects, both for performances of classical works, such as Antigone by Sophocles, Bhagavad Gita based on the Mahabharata, Richard III by William Shakespeare, as well as modern texts, such as The Trial by Franz Kafka, The Plague by Albert Camus, The Emperor by Ryszard Kapuściński. In 1991 he made his debut as a theater director with the spectacle Die Panne by Friedrich Dürrenmatt (Teatr Adekwatny, Warsaw). He also directed the original spectacle Glare (1993, Teatr Adekwatny, Warsaw) and Macbeth by William Shakespeare (2003, Teatr Na Woli, Warsaw).
He is the author of various graphic projects, including exhibitions (e.g. exhibition Reconstitution of the Memory of Poland in the European Parliament in Brussels), book and magazine covers (e.g. Labyrinth of Light (Labirynt światła) by Jerzy Wójcik, Protagonist's Journey in a Polish Feature Film (Wyprawa bohatera w polskim filmie fabularnym) by Seweryn Kuśmierczyk). He worked for the TV channel Kino Polska and created a brand image of digitization project of Polish cinema masterpieces Kino RP. He collaborated with the Copernicus Science Centre in Warsaw, and Warsaw University of Technology contributing to educational projects. He was the artistic director of interdisciplinary projects: Festival of Contemporary Art – Four Elements, Lenten Triptych and Animagic. Between 2009 and 2013 he co-created art club Lokal Użytkowy in Warsaw.